Items For Sales
Training DVD's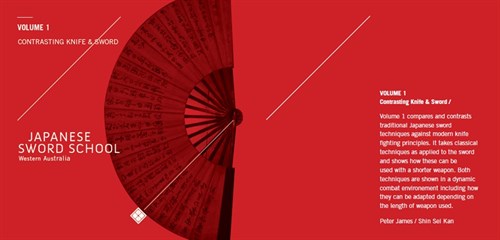 Volume 1: Contrasting Sword and Knife
Now Available
Compares and contrasts traditional Japanese sword techniques against modern knife fighting principles. It takes classic techniques as applied to the sword and shows how these can be used with a shorter weapon. Both long and short techniques are shown in a dynamic combat environment including how to adapt the technique for the weapon length.
Aus$55:00 plus shipping and handling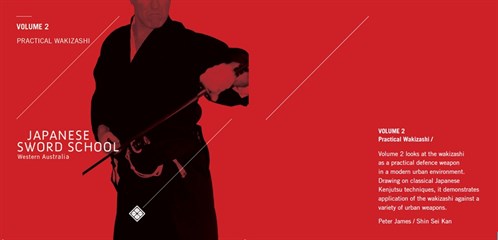 Volume 2: Practical Wakizashi
Now Available
Featuring: Master At Arms Mr James A Keating
MAA James Keating helps us look at how the Wakazashi (traditional Japanese short sword designed for indoor use) can be used as a practical defence weapon in a modern urban environment. Drawing on classical Japanese Kenjutsu techniques and Mr Keating's extensive experience in urban weapons and combat, this DVD demonstrates application of the Wakizashi deployment against a variety of urban weapons.
Aus$55:00 plus shipping and handling

Volume 3: Nito: Japanese Two Sword
Now Available
This DVD analyses the techniques for deploying the Japanese two swords (Katana and Wakizashi) in combat. The techniques shown are derived from classical Japanese sword, but are not attached to any particular style of Ryu. After many years of study, Shin Sei Kan demonstrates their interpretation of how the two swords can most effectively be applied in the Japanese sword fighting tradition.
Aus$55:00 plus shipping and handling
Package all 3 DVD's up for Aus$130:00 plus shipping and handling